Here at Glamazon Tanning and Beauty, 
Single lobe piercing – This is a single piercing on one ear.
All Styles are available for single piercing.
Pair lobe piercing – This is a single piercing on both ears.
Fancy a second lobe piercing? – Love your first lobe piercing and you want another? Book Now!Available from the age of 6+ years old
Caflon is a manufacturer of the most widely recognized ear piercing systems in the world.
AFTER CARE PROCEDURE
Wash hands thoroughly before touching studs or ear.
Cleanse front and back of the ear 2 times a day with CAFLON Natural
Solution without removing studs. Then rotate studs 2 or 3 times, 90º left and 90º right, i.e. a quarter turn only, thus avoiding hair wrapping around the post at the back of the lobe. In between cleansing, the ear should be kept DRY.
Keep hair spray, soap, shampoo and other preparations away from the ear.
After shampooing, the ear should be rinsed with clean water and then cleansed with CAFLON Natural Solution as described above.
The piercing area should be CLEANSED with CAFLON Natural Solution, then kept DRY, especially after bathing, swimming or exercise.
| | |
| --- | --- |
| A pair | £23.00 |
| Single | £13.00 |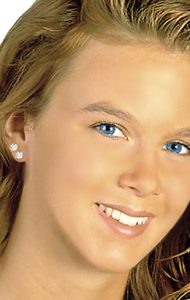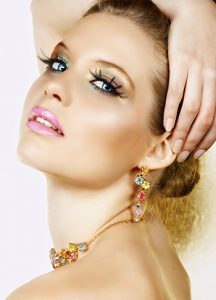 DO NOT
Remove studs or handle your ears and/or studs unnecessarily.
Push the butterfly along the post towards the ear – the butterfly must always be positioned of the tip of the post. Feel the position each time you clean the ear – it must feel smooth. This ensures that the earring remains LOOSE during the healing period. This is essential as too tight may lead to inflammation.
DO
Leave studs in the ears for 6 weeks continuously (12 weeks for cartilage).
After 6 weeks (12 weeks for cartilage), the stud can be removed and other post-type earrings may be worn continuously.
Use only post-style earrings continuously for the first 6 months from piercing.
The post should be surgical stainless steel or other hypo-allergenic material.
Minor pain/redness may occur immediately – this is normal, this will settle within 48 hours provided proper after-care is carried out. If undue pain/swelling/redness occurs at any time, seek medical advice before removing the ear-piercing stud.