Hand Treatments

All our nail polish treatments include a free nail polish to takeaway just in case you smudge or chip your polish. Please remove any existing polish before arriving to ensure your therapist does not need to rush your treatment a charge may be applied for removing  your polish.

| | |
| --- | --- |
| Manicure – nails shaped, trimmed, cuticles treated, nails polished.French | £20.50 |
| Manicure – nails shaped, trimmed, cuticles treated, nails polished.Colour | £22.00 |
| File and Polish French (polish not included in price) | £12.50 |
| File and Polish Colour | £16.50 |
Bio Gel Manicure
Can't grow your own nails?
Your nails are shaped and manicure a clear, French or coloured gel is applied. Each coat is set under a LED lamp which leaves your nails, chip free and lasts up to 3 weeks. The gel application promotes nail growth and strengthens.

| | |
| --- | --- |
| Colour | £32.50 |
| French | £34.50 |
| Removed and Applied in same appointment | (removal of our products only) |
| Colour | £38.00 |
| French | £40.00 |
| Bio Gel removal-includes manicure | £15.00 |
| Nail Repair | £3.25 |
| Nail Art-Per nail from | 0.20p |
Aftercare for Shellac and Bio Gel
We know you will absolutely LOVE your nails while you are wearing Shellac / Bio Gel and we expect your nails to last flawlessly for at least 14 days as long as you give them a little care and attention during that time. We say Shellac/ Bio Gel is pretty indestructible with Normal Wear and Tear, which means you have to partner with us by adding a little protection to your nails if doing tough jobs like household cleaning and gardening, hobbies that are rough on your hands or using harsh chemical products without wearing gloves; doing these things without protection can mar your Shellac/Bio  service. If you do happen to cause some damage to the Shellac/Bio Gel coating and see any of the following signs, we hope you find the advice below helpful.
If you are on holiday please be careful when using sun tan oils or insect repellent solutions as many of these products contain solvent oils which will cause major damage to the Shellac /Bio Gel colour coat. Some of the more delicate shellac/ Bio Gel colours can fade somewhat if one is in chlorinated water followed by excessive sun (remember that chlorine is a bleach and sun intensifies the bleaching action). Dry your hands and nails after swimming and before sunbathing to minimize any colour fading.
Please use Solar Oil for Shellac and Bio Oil for Bio Gel at least twice a day (especially at night before going to bed) to replace lost moisture to your skin and nails. If you wish to temporarily change the colour of your nails whilst wearing Shellac or Bio Gel you can use nail enamel over the the application but please be sure to use an Acetone Free Remover if removing nail polish between appointments.
Relative to your life-style and activity level, your Shellac /Bio Gel will need fortnightly or three weekly maintenance as there will be obvious re-growth. At this point we can either re-Shellac or Re-Bio Gel your nails (removing existing Shellac/ Bio Gel and re-applying a fresh new colour) or we can remove the Shellac/Bio Gel completely which takes a brief 10-15 minutes. If you do decide you want to remove your Shellac /Bio Gel please call us and let us do it safely for you in the salon. Incorrect removal at home may damage the surface of your nails. We will be able to remove Shellac/Bio Gel using a professional remover and to give you a mini-manicure so that your natural nails look perfectly groomed.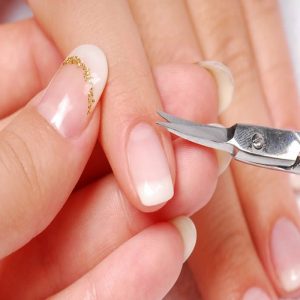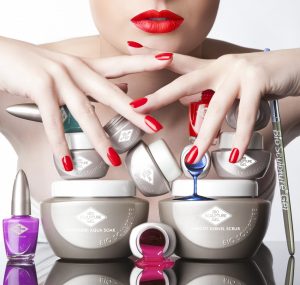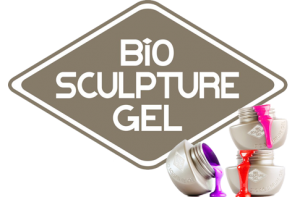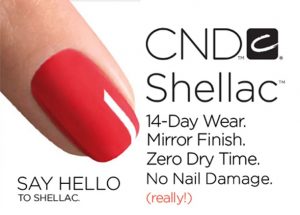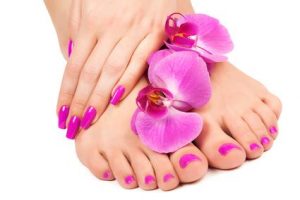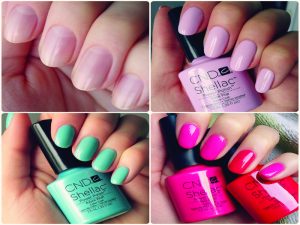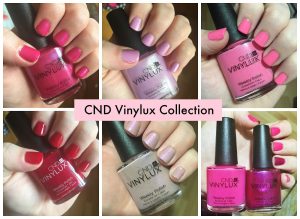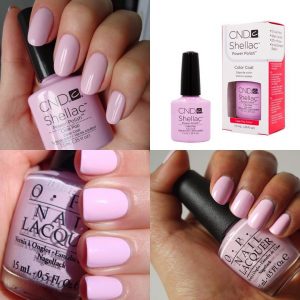 Foot Treatments
Please bring open toe shoes to wear on leaving.
A pedicure is a cosmetic beauty treatment for the feet and toenails, and can also help to prevent nail diseases such as Athlete's Foot, fungus and ingrown toenails. ... Your feet should end up smooth and moisturised, and your toes perfectly shaped and polished – a pedicure is basically a manicure for the feet!
With all out foot treatments please remove  any nail polish before your appointment and remember to wear open toe shoes
Post-Treatment Advice
You're nails are looking fabulous so follow this advice to keep them looking great for longer.
Wear shoes or slippers to prevent the build up of hard skin.
Eat a well-balanced, healthy diet.
Use an emery board on a rough edge or split nails. Avoid using a metal nail file.
Wear a barrier cream and socks/ tights when going out in the cold, especially in the
winter months.
Avoid using nail enamel remover too often.  Acetone free polish remover is
Dry feet thoroughly after washing.
Use foot cream daily.
Always use a base coat under polish to prevent staining, and use a good quality top
coat to prevent chipping.
Use cuticle cream or oil to moisturise dry cuticles.
Do simple foot exercise to keep joints supple.
Avoid harsh and drying soaps.
Return to your beauty therapist for regular, professional pedicures at least every 2-4 weeks.

| | |
| --- | --- |
| File and Polish Colour | £16.50 |
| File and Polish French (polish not included in price ) | £12.50 |
| Pedicure – Including a foot soak, exfoliation, cut and filed, cuticle treatment, hard skin removed, foot massage and nails polished. | |
| Colour | £31.00 |
| French (polish not included in price) | £25.00 |
| Pedicure no polish | £16.75 |
| Pedicure with Shellac | |
| Colour | £33.00 |
| French | £35.00 |
| | |
Shellac CND
Delivers 14+ day flawless wear LED polish gel, superior colour and mirror shine with zero dry time.
CND Shellac combines the ease of polish with incomparable high-gloss shine and extended 14-day wear. • Improve your nails with an armour coat that says 'see you in two weeks'. • ZERO dry time – means there's no need to wait to grab your keys at the end of your service.

Removed and Applied in same appointment
(removal of our products only)
Removal (our product) only- includes a manicure
£14.00
NEW Plexigel (Builder Gel) Apply Only
Infills
£27.00

£34.50
French
£27.50
French
£29.50
Colour
£24.00
Colour
£27.50