Micro Needling
Do you have sun-damaged or acne-scarred skin? Would you like to reduce the appearance of wrinkles or stretch marks? Then try a micro needling treatment for smoother, brighter, and more youthful skin*.
Micro Needling can be used to treat face and body and provides an effective way to reduce the visibility of lines, wrinkles, acne scars, stretch marks, and sun damage. It is a well-known, hugely popular treatment that gives outstanding results within four to six weeks.* Better still, your skin will continue to improve over the months that follow!
How many treatments will I need?
We generally recommend a course of four treatments (roughly one treatment every six weeks).
What is it used for?
The micro needling procedure can help improve the appearance of stretch marks (anywhere on the body), wrinkles, fine lines, sun damage, and acne scars.
What does the micro needling treatment involve?
To begin with, your Glamazon Beauty practitioner will use a topical anaesthetic cream to numb your skin before treatment commences. Once the anaesthetic has taken effect, the micro needle roller will be rolled over your skin, puncturing it with thousands of tiny micro-needles. By causing mild damage to your skin in this way, we trigger a healing process that rejuvenates the skin, encourages collagen production, and reduces the appearance of lines, wrinkles and imperfections.
Does it hurt?
Not very much – the anaesthetic helps to minimise any discomfort caused by the micro-needles.
How long will it take?
One micro needling session lasts for around 40 minutes, although this may vary depending on which part of your body we treat. For example, a hand or neckline treatment will take less time than a facial treatment.
Who is this procedure suitable for?
Micro needling is suitable for all skin types. However, it can cause sensitive skin to become irritated, so it may not be appropriate for people who suffer from allergies. Before any treatment, you will be given the opportunity to consult with a member of the Glamazon Beauty team; you can discuss any concerns you may have during this session.
Note: Micro needling is unsuitable for pregnant/breastfeeding women.
Full list of side effects, cautions and contraindications will be discussed at face to face consultation.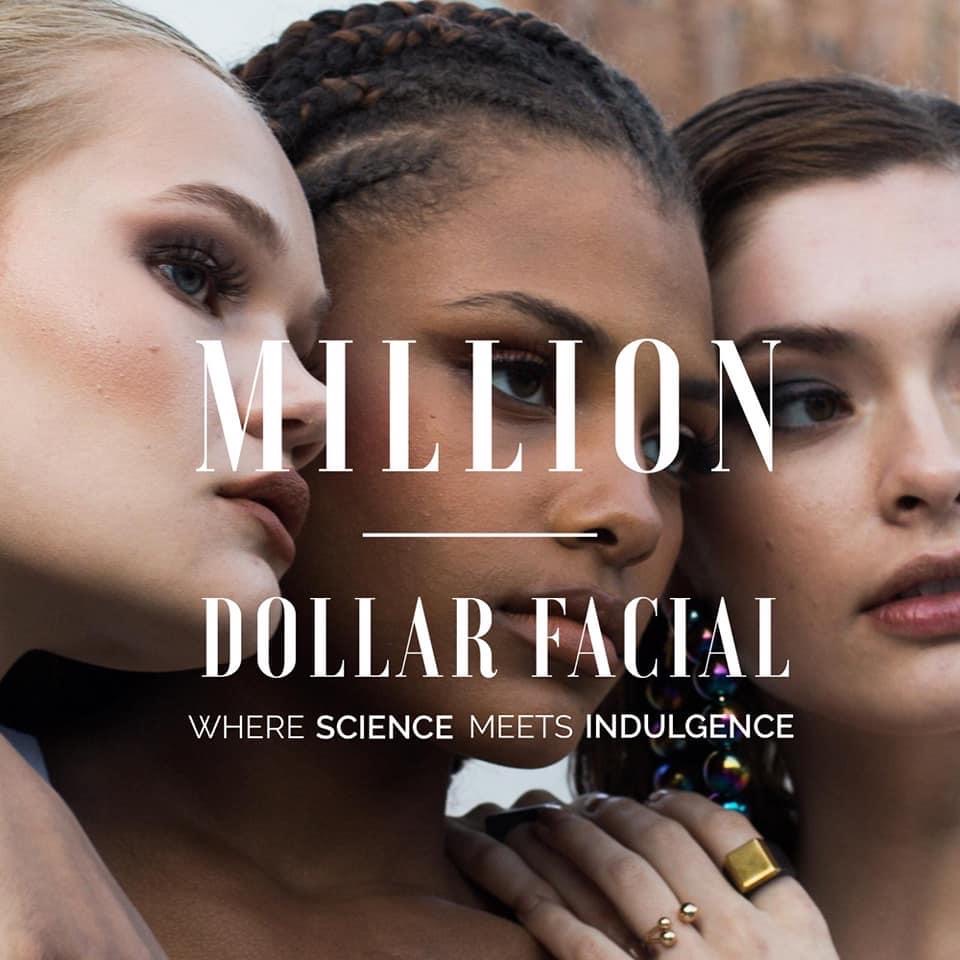 The million dollar facial is a luxurious facial where science meets indulgence. Working your skin from the outside in, this treatment has been designed to deeply exfoliate dead skin cells and remove non terminal hair, polish the skin, flush toxins, increase and stimulate your natural collagen and cell turnover
£60.00