Glamazon Beauty and Tanning specialise in back and body massage.Each massage movement will produce a specific effect on the tissues and on the body.  Massage can benefit the circulatory system, the nervous system, the muscles and the skin.  It can encourage the healing effects of physical and psychological changes for improved well-being. Regular massage will help muscles, skin, tissue and mental well-being, maintaining optimum physical and mental health once it has been initially restored.  
Massage can be used for a whole variety of concerns including: insomnia, muscular tension, stress, mental and physical relaxationheadaches and migraines, back and neck pain, work-related stress
mental health, arthritis, general aches and pains.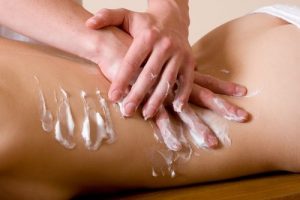 | | |
| --- | --- |
| Back Massage | £20.00 |
| Full Body Massage (Ladies Only) | £30.00 |
| Indian Head Massage | £16.50 |
| Hot Stone Back Massage | £24.00 |
The following recommendations will help you get the most from your massage treatment.
Drink plenty of water or herbal teas to help prevent dehydration
Cut down on drinks containing caffeine so the body can concentrate on healing
Eat a light healthy meal so the body can concentrate on healing
Rest as much as possible and avoid any strenuous activities
After treatment you will usually feel relaxed and enjoy the benefits of the treatment. Occasionally though, you may experience a reaction from the treatment, however these are mainly due to the stimulation to the lymphatic system, as the body is re-balancing and cleansing itself.
Any reactions are only temporary and usually disappear with 24/48 hours, leaving you feeling refreshed and full of energy.
What is an Indian Head Massage
Glamazon Beauty have a Level 3 Beauty Diploma in Indian Head Massage. This is a form of massage therapy created in India thousands of years ago which focuses on the head, scalp, neck, shoulders, upper back and arms. The massage works to release any blocked negative energy in any one of the seven Chakras (energy centres) of the body. By applying pressure to certain points on the neck, shoulders, head and face that correspond to each Chakra (which is a similar approach to that of reflexology), it unblocks the Chakras, and allows for a free flow of energy around the body, restoring the individual to optimum health and feelings of wellbeing.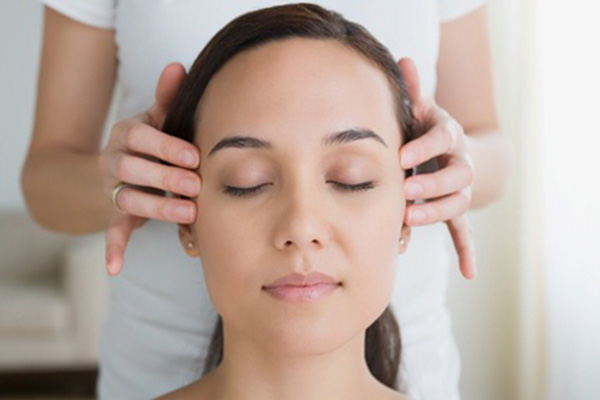 What to Expect From an Indian Head Massage
An Indian Head massage is the ideal way to reduce everyday emotional and mental stress. During the massage at Glamazon Beauty you will have the choice for us to use certain oils in the hair and on the body. Starting at the upper back and applying pressure to points that dissolve knots and relax the muscles then moving to the shoulders and upper arms to release other common areas of tension, and to the neck and head then finally progressing to the scalp.
Benefits
An Indian Head Massage may prove beneficial by:
Relieving built up tension that can often result in headaches, migraines, neck and back pain.
Detoxifying the body by stimulating lymphatic drainage
Boosting overall immunity
Improving circulation, which in turn increases energy levels.
Promoting clarity and increased concentration.
Soothes symptoms of asthma by calming the respiratory system.
Relieves Mandibular Joint Tension.
Increases muscle tone.
Relieves symptoms of sinusitis.
Boosts cerebral spinal fluid circulation.
Relieves sleeplessness, restlessness and insomnia.
An Indian Head massage may also improve overall mental health by:
Relieving symptoms of anxiety and depression
Providing relief from stress and promotes relaxation
Improving concentration levels
Renewing energy levels
Increasing feelings of peace, calm and well-being.
Boosting memory capabilities